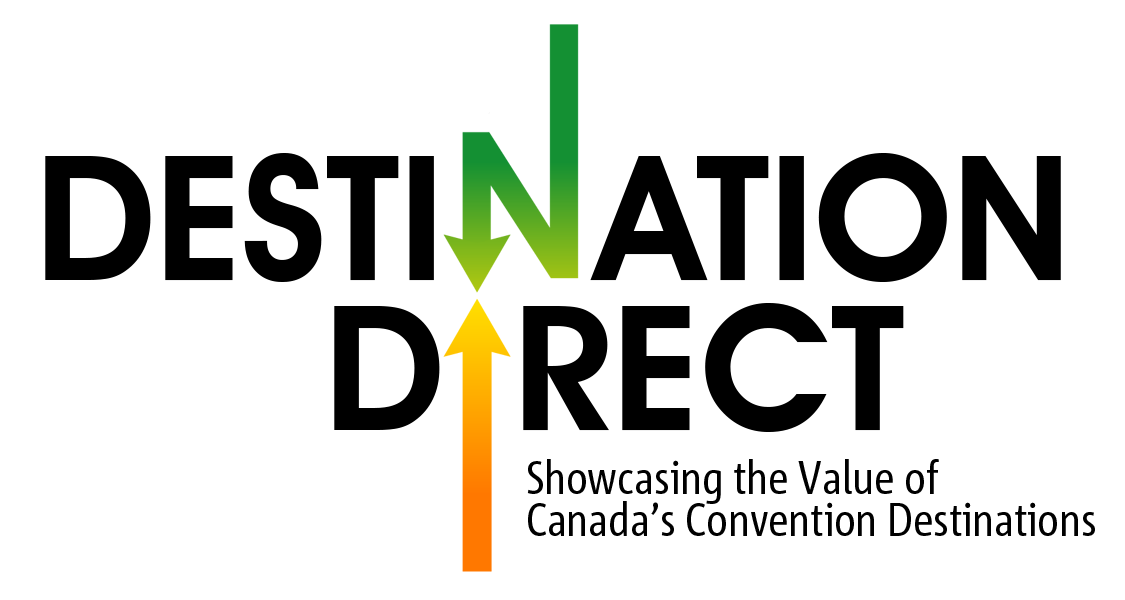 February 4-5, 2024 during Ottawa Meet Week!
Destination Direct Canada is the only Hosted Buyer program in Canada meant to exclusively connect DMOs, association executives and conference planners.
A LITTLE STORY ABOUT HOW DDC CAME TO BE...
You're probably wondering what kind of meeting planners are crazy enough to plan a hosted buyer show for other meeting planners and Canadian DMOs? Well, without further ado – let us introduce you to the ladies behind DDC…
It all started with a couple of friends discussing the state of the industry and how tough it is to have a proper conversation during a busy tradeshow.
You know the type of chat… When you really get to talk about business and creating the best possible meeting experience for delegates? 
These two friends also wondered: what if those conversations could take place here, in Ottawa? Around a show that we all know and love, the Ottawa-Gatineau CSAE Chapter's Tête-à-Tête? There might have been a few bottles of wine… And so was born the vision for Destination Direct Canada.
Here's a quick intro to the crazy folks behind the Destination Direct experience!
Patricia Pearson, CMP
Co-Founder
Creating and managing business events is in Patricia Pearson's blood. She cut her teeth on event logistics as Director of Catering and Conference Services at Chateau Cartier in Gatineau for 12 ½ years. Eventually she was lured away by Brent Moore & Associates, an association management and event planning firm. Patricia is a recognized contributor to the meetings industry; she was presented the MPI Ottawa President's Award in 2012 and Mentor of the Year in 2013.
In April 2014, Patricia co-founded CanPlan Event and Conference Services where she continues to orchestrate a wide range of events across Canada and around the globe. One of her signature events that will benefit Destination Direct participants is the Reveal Social!
Patricia is a devoted meetings industry volunteer. She chaired the organizing committee for the 2016 Annual Conference of the Canadian Society of Professional Event Planners (CanSPEP) and is the past president for the organization. 
When she's not poring over critical paths and spreadsheets, she is a true Task Master, keeping the rest of her Destination Direct partners on time and on budget!
Email Patricia or call her at 613-797-7766, ext 1.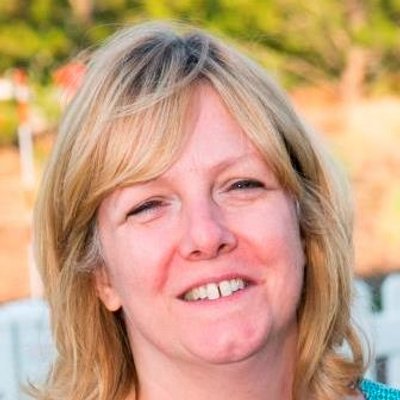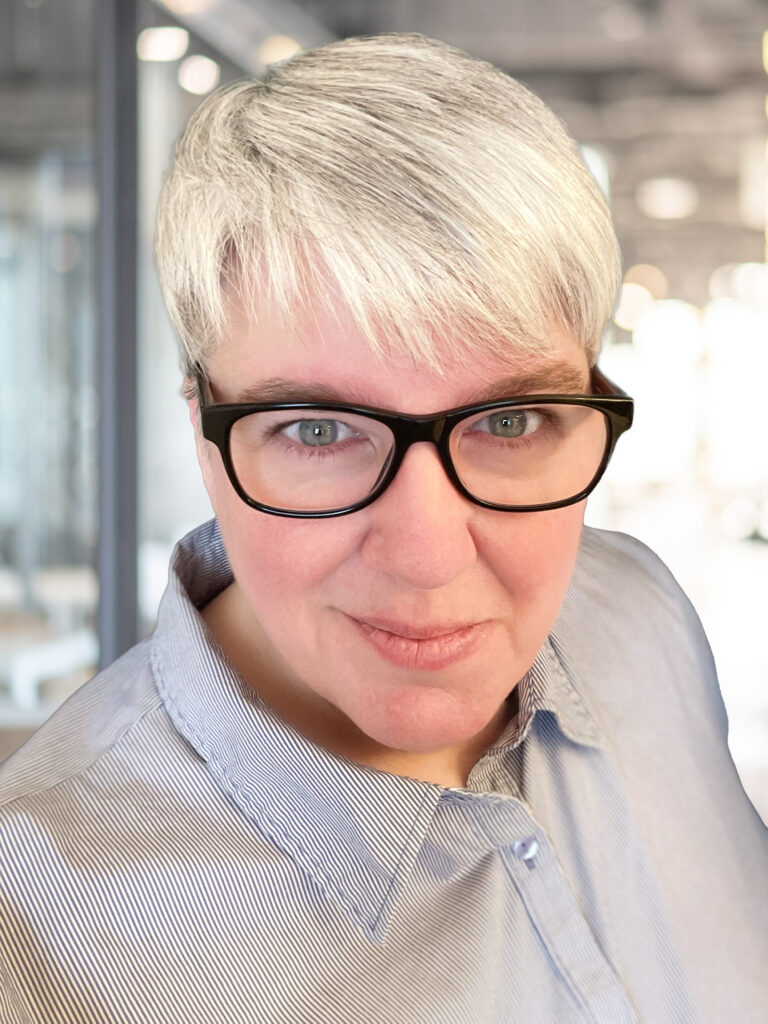 Chantel Beaupre
Co-Founder
Before founding her international conference management company, Say Something Communications Inc., Chantel was a conference manager for a Crown Corporation in Ottawa and got her start in the industry at the Hemisphere Summit Office at the Department of Foreign Affairs. She's currently a member of several industry associations, including the International Congress and Convention Association (ICCA), and the Professional Convention Management Association (PCMA).
Within the Destination Direct team, she's the creative genius behind our design, logo and website, and the technical whiz with online forms, database and appointment-setting software. It all sounds so serious… but in the intense planning sessions for Destination Direct, we can always count on Chantel to interject completely inappropriate dad jokes when you least expect it.
When she's not organizing conferences across the globe or setting up hosted buyer software, Chantel likes to play guitar, ride her motorcycle, travel around the world and annoy Patricia (we know, she's got a tough life)!
Email Chantel or call her at 613-769-9500.
OKAY YOU'RE ENTERTAINING, BUT I'M READING THIS PAGE BECAUSE I WANT TO KNOW MORE ABOUT DESTINATION DIRECT - CARE TO ELABORATE ON THE STORY?
Back to the story!
As conference organizers, we have seen a steady shift in the way business is done. Way back in the 'old days' it used to be that meeting planners and association executives would draft their RFPs, print them up, bring them to the closest trade show, hand them out and meet industry colleagues (DMO's, hotels, GSO's, AV providers, etc…) who they could build a relationship with and call (or fax – depending on how old the 'old days' are that we're talking about here) when they were ready to place their groups.
Fast forward to the present day. When industry colleagues, meeting planners & association executives head to a trade show now – we're bombarded with so much information, so many booths, so many hugs and so many opportunities to catch up with old friends that all talk of business seems to fly right out the window. Not to mention the interruptions if we do try to talk business for a second, because there's always someone coming up the aisle behind you who also needs a hug from the person you're chatting with! 
Okay, now that we've insulted you and called you old, give us a minute to redeem ourselves and explain how DDC can help you get the most out of your time during Ottawa Meet Week …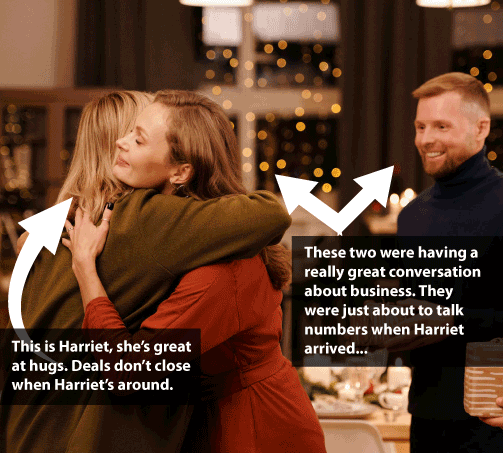 The Destination Direct Canada hosted buyer program takes away the trade show floor, it gives meeting planners and association executives an opportunity to meet with Canadian Destination Marketing Organizations (DMO's) in a private suite, one on one, no interruptions and no worries that Harriet the Hugger is nipping at your heels trying to get a hug from your conversation mate.
The DDC Hosted Buyer program is unique in the MICE industry (MICE = Meetings, Incentives, Conventions and Exhibitions, not the Mickey and Minnie kind).  We're all used to Hosted Buyer programs that have the buyers moving around the trade show floor to meet the sellers.
At DDC, the DMOs are all in their own suites, in an all suite hotel, branded with their own identity, colours, swag and everything that makes them shine. The hosted buyers have a schedule and based on meetings they get to pre-select through a matchmaking software, they join the DMO rep in the suite for a 15 minute uninterrupted conversation.
Imagine what you could do with 15 minutes with DMOs from most Canadian provinces and territories! You could meet with almost all the destination representatives across Canada and figure out in less than two days which cities CAN actually host your next conference. You can ask DMOs about financial incentives and other cost-saving benefits if you do bring your group to their city. You can ask them anything you want! These DMOs participate in DDC because they want to meet planners like you, planners who can bring a convention to their city and who need a local contact to help make that event spectacular.